Cocktail Recipe: Find Your Cloud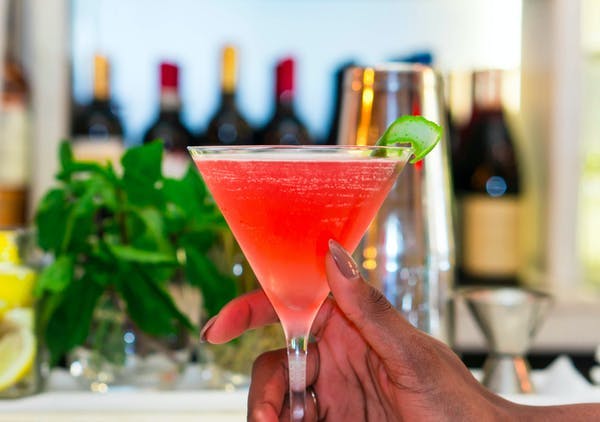 Find Your Cloud

Bubbles make everything more fun! This drink is our take on the classic cocktail, The Other Side of the Pillow, with a rosé floater in lieu of champagne. The rosé wine used here should be a dark rosato versus a pale rosé to give the cocktail a deep pink color.

Beyond the Cloud
1 oz Vodka
½ oz Lime Juice
½ oz Simple Syrup
2 oz Rosé Wine
½ oz Sparkling Rosé Wine

Shake all ingredients with ice and strain into a martini glass. Top with a float of sparkling rosé wine. Serve with a lime twist.