Cocktail Recipe: Mastiha for The Winter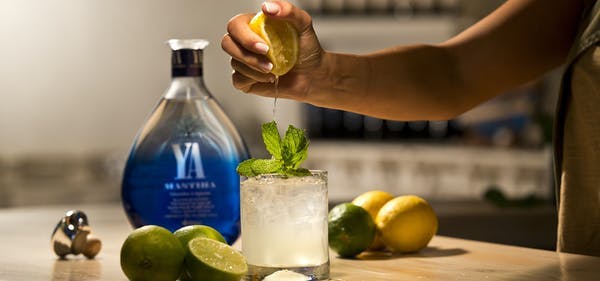 Winter Mastichato
Mastiha is a liqueur seasoned with resin from the Mastic tree, native to the Mediterranean island of Chios.
Though generally considered a summer beverage, we add citrus and bitters to ours to adapt it to the winter season. For a drier version use Skinos Mastiha, and for a sweeter rendition try Ya Mastiha. Delicious as an aperitif or as a remedy to the winter blues.
2 oz Mastiha
1 slice lemon
1 slice lime
1 slice orange
2 dashes Angostura bitters
Muddle citrus with bitters. Add ice and Mastiha, shake vigorously and serve in a rocks glass. Top with a splash of soda and enjoy!