Wine Picks: Cru Beaujolais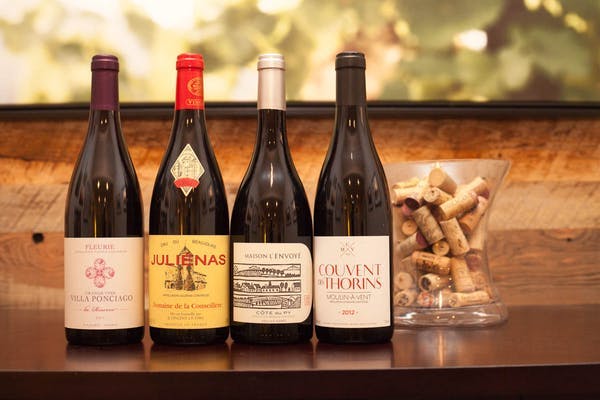 Bougie Beaujolais
Beaujolais is the southernmost point in Burgundy, where the grape Gamay grows best, due to its granitic soil.

There are 10 different 'Crus' of Beaujolais, several of which you can find on the wine lists at Calissa and Amali. Some of our favorite expressions are courtesy of Stephane Aviron, an organic and biodynamic producer that is reversing the trend of simple, fruity, mass-produced Beaujolais.

Cru Beaujolais tend to be more structured and age-worthy, but are also ready to drink young. Here is a cheat sheet for a few of our favorite Beaujolais Crus.

Moulin-A-Vent
The "king" of the Crus, Moulin-A-Vent tends to be the most complex, robust, highest in tannin and highly age-worthy.
Morgon
Second only to Moulin-A-Vent in terms of structure and concentration.
Julienas
Named after Julius Caesar, this Cru tends to be weightier, with darker red fruit and significant earthiness.
Chenas
The rarest of all the Crus, Chenas tends to express the most minerality, with its unique quartzine soil.
Fleurie
As the name suggests, Fleurie wines tend to be floral, often with notes of dried violets.
Cote de Brouilly
"Cote" means hill and in fact, this one is an ancient volcano! Grapes grown here get more sun which results in a riper wine, with structure and elegance.